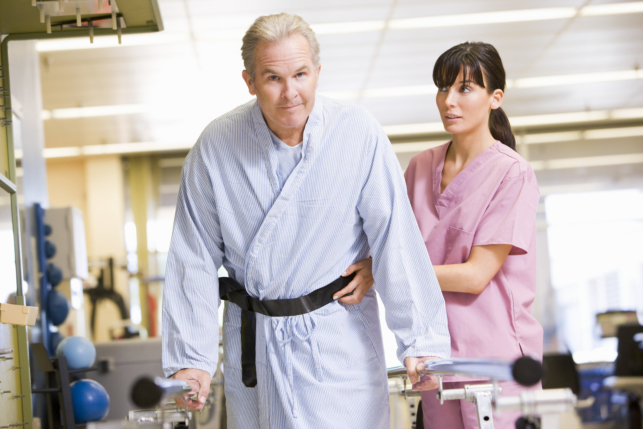 Are you going to have your first session with your therapist? We are pretty sure that you are excited and scared at the same time. You do not know what will happen during your first session. You are not sure if the therapist is kind and approachable. You are scared that you may not last until the end of your sessions.
Well, to keep you from overthinking, we have listed down three basic things to expect in a therapy session. Although it does not necessarily mean that these things happen all at once, it is still all bound to happen.
There is a prepared program for you

The moment you undergo therapy, there is already a recovery plan for you. Usually, the people who go into therapy are those that are advised by the doctor to seek the help of a physical or occupational therapist.

Most people do not have any idea on what to do during their first few sessions. But, we have a good remedy for that at Nova Healthcare at Home, a trusted name in Home Health Care Services in Brentwood, California. We do not want our patients to be clueless during their sessions.

The common things that you can discuss with your therapist might be:

the kind of recovery program
the length of your therapy sessions
the nature of therapy that you will undergo

Qualified attendants and therapists

Another important thing that you have to remember before you embark on your journey to recovery is to make sure that you are working with the right people. There are many emerging home health care providers but not everyone can cater to all the needs of patients.

In fact, providers even specify their specialized services in order for patients to be mindful of their healthcare partner. Nova Healthcare at Home, a home health agency California, ensures that our patients are in the hands of skilled professionals.

It takes time to know the kind of people who will be taking care of your health. Physical therapy involves a lot of careful motion and muscle movements that, when done poorly, could lead to the worsening of your condition.

Safe and complete facilities

Checking your provider's facility is also important. Their workplace can tell you a lot about their services. It does not only have to be complete and in good condition but it also has to be clean and well-maintained.

The mobility aids, therapy equipment, and therapy mats that are used for therapy must be sanitized and safe. Even if the therapy sessions are conducted at home, it is still necessary that they are kept clean. It keeps the environment best for recovery and it keeps patients focused and encouraged.
What are the other preparations you need to do before you meet your therapists for a home therapy session? We would love to hear more from you!
Leave us a message about your therapy jitters or simply ask us about your home health care needs at Nova Healthcare at Home. You can visit our website or leave us a message on our Facebook page!